2 DAY NATIONAL CONFERENCE, SYDNEY
THE 2024 RELATIONSHIPS & SEXUALITY IN SCHOOLS (RSIS) CONFERENCE
NEW FRONTIERS AND INNOVATIONS
Sydney, 14-15th March 2024
NSWTF Conference Centre, Surry Hills
The 2024 Relationships and Sexuality in Schools (RSIS) Conference
Relationships are a key component of the human experience, with research showing that stable, quality relationships impacts positively on mental health. Negative relationships, particularly in intimate relationships, increase the risk of depression, anxiety and suicidal thoughts (source). The recent explosion of public discourse, research, and advocacy in relationships and sexuality education (RSE), heralds a new era in how we support young people to learn about sex and relationships in ways that promote sexual wellbeing and prevent sexual violence, and ultimately enhance emotional and mental health and wellbeing.
The RSIS Conference supports, and advocates for, not just RSE, but Comprehensive RSE. The program features the latest research, best evidence practice interventions, and programs designed to assist educators and schools in comprehensive relationships and sexuality education (CRSE).
The RSIS Conference is specifically designed for school leaders, educators and wellbeing staff. This is a unique conference, you do not want to miss it!
SOCIAL NETWORKING SESSION
At the conclusion of Thursday's program
Included in the RSIS Conference registration - Join us for drinks & Canapes
New in 2024
Pre-Conference Workshop
Beyond condoms on bananas: Practical and engaging ways to deliver relationships and sexuality education content
2 - 4.30pm Wednesday 13th March

This highly interactive workshop will showcase a range of teaching and learning strategies suitable for both primary and secondary school educators. Jacqui and Hanna will demonstrate a variety of contemporary activities that can be easily adapted for different school settings. All areas of relationships and sexuality education will be covered, from "bodies, bugs and babies" through to respectful relationships and consent. Please wear comfortable clothes, as this session will be active!
Conference Program and Speakers
The 2024 RSIS Conference Program is complete. Click on the button for (first look) program details & Scroll down for speakers details
Thursday Opening Keynote Speaker
Dr Melissa Kang
Putting Sex into Sex Education: what, why, how?
Talking about 'sex education' is a minefield. This presentation will highlight the thirst for knowledge about changing bodies, sensations and feelings that has been communicated by adolescents through the Dolly Doctor column throughout the 1990s, 2000s and beyond. Melissa will give an overview of adolescent sexual development in the context of the human lifespan and contemporary understandings of human sexuality and why providing holistic information about sexuality and sex is important for giving young people skills for respectful, consensual and healthy relationships as they grow up.
Friday Opening Keynote Speaker
Chanel Contos
Redefining the landscape of love: Transforming outdated social norms in relationships and sexuality
Chanel Contos founded Teach Us Consent, a grassroots campaign in Australia that exposed how many school students experience and perpetrate sexual violence, and advocated for holistic consent education for young people to prevent this, and continues act as it's Executive Director.
Chanel has been presented a Diana Award, which is named after Princess Diana and is the most prestigious accolade a young person can receive for their humanitarian work and in 2022 she was listed as one of BBC's 100 inspiring and influential women worldwide. Chanel has a Masters in Gender, Education, and International Development from University College London and was recently appointed by Julia Gillard to Chair the Global Institute for Women's Leadership's Youth Advisory Committee
Relationships and sexuality issues are incredibly important to most young people. Healthy, stable relationships with friends, families and partners are known to: promote self-esteem and belongingness, influence physical and mental health, and assist in other important developmental areas.
Along with myriad other tasks, schools are charged with educating students about relationships and sexuality issues. Consent education is now mandatory in schools but, as you know, there is so much more to relationships education. The RSIS Conference will showcase the growing body of research, programs, and practical intervention measures, that are directly applicable to schools.
Who should attend?
Teachers
School Leaders
Heads of School
YLCs
Wellbeing Staff
Student Support Staff
Other Professionals Working with Young People
2024 RSIS Conference Presenters
And more, check back here for updates
REGISTRATION FEES (all prices include GST)
Extra Early Bird: $595 - before 14th November 2023
Early Bird: $695 - between 14th Nov - 22nd February 2024
Standard: $795 - between 22nd February - 8th March 2024
*Please note: registrations close 8th March 2024
Pre-Conference Workshop: $165
* Limited places. Only only available to 2024 RSIS conference delegates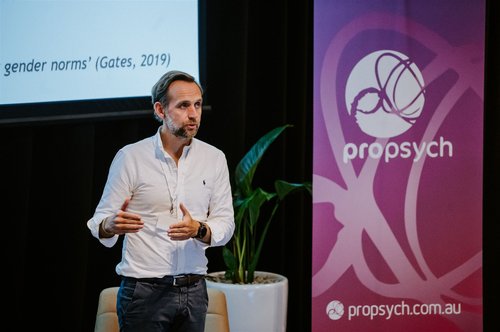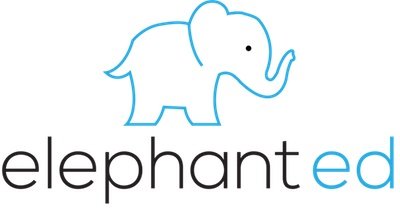 Elephant Ed is a leading consent and sexuality education provider to hundreds of schools around Australia. Elephant Ed's workshops are evidence-based, age-appropriate and mapped to State and National curriculum guidelines. Elephant Ed is endorsed by the eSafety Commissioner as a Trusted eSafety Provider and is endorsed as a quality-assured program in the NSW Department of Education's Student Wellbeing external programs catalogue.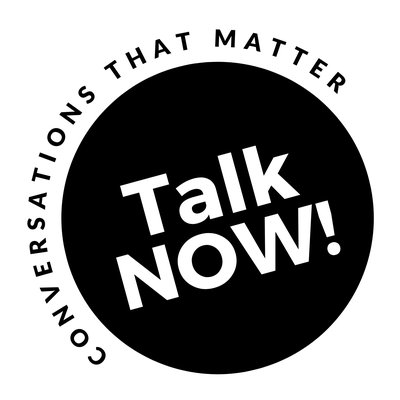 Talk NOW!
By Tripod MiniBoss
Talk NOW! is a collection of online virtual incursions designed to support and empower teachers across the country to have comfortable conversations about uncomfortable topics with their students, ensuring the respectful relationships messages being delivered are consistent throughout the whole school and at home. Each topic is aligned with established educational standards and curriculums and reflect expert advice, ensuring accuracy and relevance.
https://tripod.edu.au/
If you are interested in Sponsoring or Exhibiting at the 2024 RSIS Conference, please email annabel@propsych.com.au