WORKSHOP
The Body as a Voice
Non-suicidal Self-Injury in the School Context
Presented by Dr. Madeline Wishart
Why do young people self-injure? The urge to cut, scratch, rub, tear and burn our skin seems in direct contrast to our innate instincts of self-preservation and survival. Yet, nonsuicidal self-injury (NSSI) is a significant physical and mental health concern affecting adolescents, with an estimated lifetime prevalence in Australia of 8.1% over individuals over the age of 10 years (Martin, Swannell, Harrison, et al., 2010). NSSI is highly confronting and distressing to family, friends, and educators. The behaviour or its consequences results in significant personal costs, such as permanent physical scarring, significant distress, interference with interpersonal relationships, and school.
This full day workshop will focus on practical information and skills to manage nonsuicidal self-injury (NSSI) that can be assimilated directly back into your school environment. Beginning with differentiating NSSI from suicide, and operationally defining the behaviour, Madeline will present the results of her recent PhD research to provide a comprehensive profile of this NSSI. This workshop will also aid in the identification of young people who may be at greater risk of self-injuring. Madeline will also concentrate on harm minimisation and strategies that can be employed to help decrease self-injurious behaviours. The session will end with ways to minimise the potential spread of NSSI within your school.

REGISTRATION FEES
Early Bird: $352 inc GST (15 days prior to workshop)
Standard: $407 inc GST (within 15 days of workshop)
DATES
Melbourne: Friday 24th July 2020, The Savoy Hotel, Melbourne
Brisbane: Friday 14th August 2020, Royal on the Park, Brisbane
Sydney: Friday 30th October 2020, Aerial UTS Function Centre, Sydney
Dr. Madeline Wishart has a special interest in nonsuicidal self-injury (NSSI), recently completing her PhD into the psychosocial determinants of the acts and functions of nonsuicidal self-injury. At Nillumbik Community Health Service, she was the Project officer on the Managing Deliberate Self Harm Project, and then co-developed and co-facilitated the From Harm To Calm therapeutic group. Madeline has also worked as a youth, school, and trauma counsellor. She has presented numerous seminars and workshops on managing NSSI in young people. She is currently working as a research fellow at Youth Support and Advocacy Services (YSAS) in Melbourne.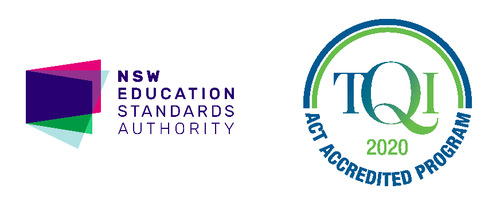 NESA ACCREDITED  - for NSW Delegates (formerly BOSTES accredited)
Completing the The Body as a Voice: Nonsuicidal Self-Injury in the School Workshop will contribute 6 hours of QTC Registered PD addressing the following Australian Professional Standards for Teachers towards maintaining Proficient Teacher Accreditation in NSW: 3.4.2, 3.7.2, 4.1.2, 4.3.2, 4.4.2, 7.1.2, 7.3.2.
TQI ACCREDITED - For ACT Teachers
The The Body as a Voice: Nonsuicidal Self-Injury in the School Workshop is accredited with the ACT Teacher Quality Institute for 5 hours of Continuing Professional Development.