WORKSHOP
Behavioural Management Techniques that Work for Wild and Spirited Students
Managing Challenging Behaviours to Maximise Student Engagement
Presented by Dr. Shannon Morton, Child & Adolescent Psychiatrist
Managing children with challenging classroom behaviours and/or disruptive behavioural disorders such as ADHD, Oppositional Defiance Disorder, Disruptive Mood Dysregulation Disorder, or Conduct Disorder, is one of the greatest challenges for over-stretched teachers. Using the analogy of brumbies, managing wild and spirited children requires skilful approaches and management techniques to enhance engagement and classroom dynamics whilst respecting individual differences. How can we reframe challenging behaviours that promotes a more prosocial orientation, healthy self esteem formation, creating a safe and inclusive environment for all members of the classroom, and saves the sanity of authority figures in the process?
This full day workshop will take educators on a tour of the most commonly faced behavioural challenges, what motivates these students, how they think, and how to connect with them, using creative and pragmatic "out of the box" strategies. Teachers will gain confidence in guiding the wildest of children towards active learning, and creating meaningful collaborative partnerships.

REGISTRATION FEES
Early Bird: $352 inc GST (15 days prior to workshop)
Standard: $407 inc GST (within 15 days of workshop)

DATES
Sydney: Thursday 6th August 2020, UTS Function Centre, Sydney
Melbourne: Thursday 22nd October 2020, The Savoy Hotel, Melbourne
Dr. Shannon Morton is a Child and Adolescent Psychiatrist with a special interest in treating young people who naturally exist outside the usual boxes, and prefer to colour outside the lines. She is the Clinical Director of the "The Kooky Kid Clinic", a multidisciplinary clinic with a difference in Brisbane, where humour and holistic, expressive therapies are used to celebrate differences, reframe medical symptoms and sufferings, and challenge stigmatizing stereotypes head on. She has previously worked in a Prison Mental Health Service, and spent many years working in a low socio-economic area, with a large number of children with externalizing disorders in her practice.
She has special interests in working with young people with Tourette Syndrome and associated challenges, those suffering from self harm, or those with unconventional tendencies that push institutional boundaries. She has assisted in research data collection for Deep Brain Stimulation (DBS) treatment of severe Tourette Syndrome, and was one of the youngest speakers invited to present at the World Congress of Biological Psychiatry in Paris, on the topic of refractory Tourette Syndrome in Adolescents. She has also acted as a medical advisor for the SBS Documentary "The Silent Epidemic" on the science of self injury, having worked with world experts on mirror neurons at the La Sapienza University in Rome during her research project on emotional mirror neurons, attachment, and self harm. She currently runs "The Healing Circle", a self harm recovery group for teens, and "Bubble and Squeak", a Tourette Syndrome support group.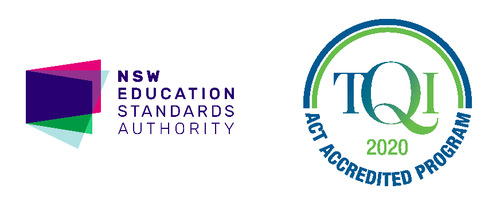 NESA ACCREDITED  - for NSW Delegates (formerly BOSTES accredited)
Completing the Behavioural Management Techniques that Work for Wild and Spirited Children will contribute 6 hours of QTC Registered PD addressing the following Australian Professional Standards for Teachers towards maintaining Proficient Teacher Accreditation in NSW: 3.4.2, 3.7.2, 4.1.2, 4.3.2, 4.4.2, 7.1.2, 7.3.2.
TQI ACCREDITED - For ACT Teachers
The Behavioural Management Techniques that Work for Wild and Spirited Children is accredited with the ACT Teacher Quality Institute for 5 hours of Continuing Professional Development.