2 DAY CONFERENCE
THE MENTAL HEALTH IN SCHOOLS (MHIS) CONFERENCE: RETHINKING MENTAL HEALTH
PLEASE NOTE THIS CONFERENCE PROGRAM IS POSTPONED UNTIL MAY 2021 - DATES TBA
Due to the COVID 19 crisis, the significant disruptions to schools already, and the anticipated, ongoing disruption for the months to come, Propsych has taken the decision to postpone the MHIS program until 2021. It is a fabulous program and we want to give everyone the best chance of attending the conference.
Registrations Now Open
As schools navigate the plethora of existing and emerging programs, technology and offerings; the challenge remains for each school in developing a mental health action plan that is unique to their student group, and built on the understanding and promotion of the life long journey required.

DATES - PLEASE NOTE THAT 2021 DATES ARE TBA
Melbourne: 21st - 22nd May 2020, Melbourne Convention Centre
Sydney: 28th - 29th May 2020, Luna Park Function Centre

REGISTRATION FEES - DUE DATES EXTENDED BY 12 MONTHS
Extra Early Bird: $595 inc GST (before 31st December 2019)
Early Bird: $660 inc GST (before 30th April 2020)
Standard: $770 inc GST (by 20th May 2020)

Payments after 20th May 2020 may incur a late fee.
Who should attend?
Teachers
School Leaders
Heads of School
YLCs
Student Support Staff
Other Professionals Working with Young People

The mental health of young people is a critical challenge facing schools today. 
One in four young Australians currently has a mental health condition. More young people die from suicide than car accidents each year.  75% of mental illness emerges before the age of 24; 50% before the age of 14. 
Mental health is a crucial factor in both optimal academic performance and resilience against a wide range of risk factors for young people. Educators must be aware of, and understand, how mental illness affects young people, their learning and their school experience. 
The Mental Health in Schools Conference is specifically designed for teachers and school leaders, providing current mental health challenges for young people, findings from the latest research, and practical, preventative and early intervention measures.  
Share your learning with many of Australia's premium educators. A unique opportunity.
Thursday Program, 9am-4.30pm
Session 1: 9 - 10.30am
Contemporary Understandings of Mental Health
Welcome and Introduction
Building more resilient adolescents: Why our best intentions are leading us astray
Dr Brock Bastian, Melbourne Uni, Author of "The other side of happiness"
Session 2: 11am - 12.40pm
Mental Health: Human Connection to Virtual Connection
Liminal Platform: Virtual Reality for Resilience, Emotional Regulation and Wellbeing in Schools
Nick Busietta,  Liminal Virtual Reality
Engaging the primary caregiver
Stephanie Dunn, Educator
Lunch Break
Session 3: 1.30 - 2.45pm
The digital world and mental and emotional health
Everything is NOT Awesome:  Technology and the Developing Brain
Dr Michael Nagel, Professor at the University of the Sunshine Coast, author of 13 books on child development & learning
Session 4: 3 - 4.30pm
Building Mentally Fit Schools: Mental health initiatives for schools
Empowering Australia's secondary students to sustain their own mental health and wellbeing through education programs
Shannon Malone-Brierly, Educator, MIECAT
'Jess Chooses Life'  - Live Performance (Melbourne Only)
A play written by well-known acting identity Alan Hopgood AM. This play has been endorsed by Mental Health Victoria
Mind Blank for Schools Program - The Story of Dan - Live Performance (Sydney only)
Mind Blank is a multi-award winning mental health promotion charity that educates young people about help-seeking methods for mental health issues and suicide-prevention through interactive theatre. 
Friday Program 9am - 3.30pm
Session 1: 9 - 10.40am
Contemporary Understandings of Mental Health
Narcissistic traits in children - what does it look like, where does it come from, and is it so bad?
Dr Kate Derry, Postdoctoral Research Associate, University of Western Australia, one of Australia's foremost authorities on the construct of narcissism
Mentalicious - Propsych's Mental Health Short Film Competition for Students
Finalists and Winner announced, $500 Prize awarded
Session 2: 11.20am - 1pm
Mental illness: Changing Minds, Changing Lives
We tell boys and young men to open up more. But are we ready to listen?
Dr Zac Seidler, Clinical Psychologist, Director of Health Professional Training at Movember
Prevent Alcohol Risk-related Trauma in Youth (P.A.R.T.Y) Program (Royal Melbourne Hospital and Royal Sydney Hospital
Kylie Crisp (presenting in Melbourne), Registered Nurse, Coordinator of the RMH PA.R.T.Y Program
Lunch Break
Session 3: 1.45 - 3.45pm
Building Mentally Fit Environments in Schools
School Violence, Bullying, Stress and Mental Health - The PEACE Pack Intervention
Professor Phillip Slee, Flinders University, SA
Closing Remarks
3.45pm Conference Close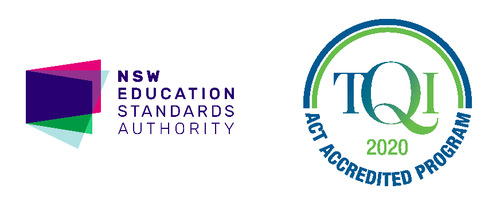 NESA Endorsement - The 2020 Mental Health in Schools Conference: From Awareness to Action: Building Mentally Fit Schools will contribute 11 hours and 15 minutes QTC Registered PD addressing 4.1.2, 4.2.2, 4.3.2, 4.4.2, 4.5.2, 6.2.2, 7.3.2, from the Australian Professional Standards for Teachers towards maintaining Proficient Teacher Accreditation in NSW.
TQI Endorsement - The 2020 Mental Health in Schools Conference: From Awareness to Action: Building Mentally Fit Schools will contribute 10 hours TQI Registered PD for Teachers towards maintaining Proficient Teacher Accreditation in the ACT.